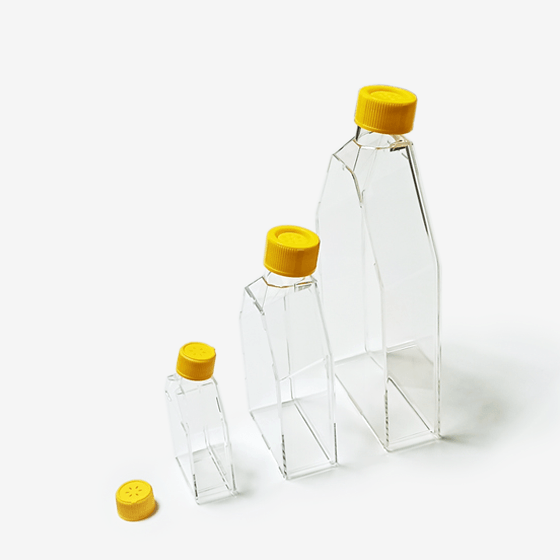 FREE
SHIPPING
100% MONEY
BACK GUARANTEE
ONLINE
SUPPORT 24/7
Product Introduction
WHB cell culture flasks feature flat surfaces that offer large culture area and promotes growth. Vented caps with 0.2μm filter promote ventilation and prevent contamination. Angled neck provides fast and easy access. Meticulous manufacturing process guarantees reliability for your cell culture work. Each flask features two large noting areas that allow quick identification. Flasks are available in three different sizes: T25, T75, and T175.
Product Features
TC treated
Vented caps with 

0.2μm filter, promoting ventilation and preventing contamination.

Angled bottle neck designed for pipettes and cell scrapers.

Measurements and annotation area on both sides.

Sterilized self-sealing bag to prevent contamination.

Easily stackable.

Gamma sterilized, DNase-free, RNase-free.
Product Material
Vented Caps: Polypropylene
Body: Polystyrene
When can I expect my order to ship?
Most orders are filled and shipped within 2-3 business days from the time they are received.
Our standard shipping usually take 2-5 days.
We also provide express shippping for time-sensitive deliveries. 
Email contact@biofargo.com if you have any requirements.