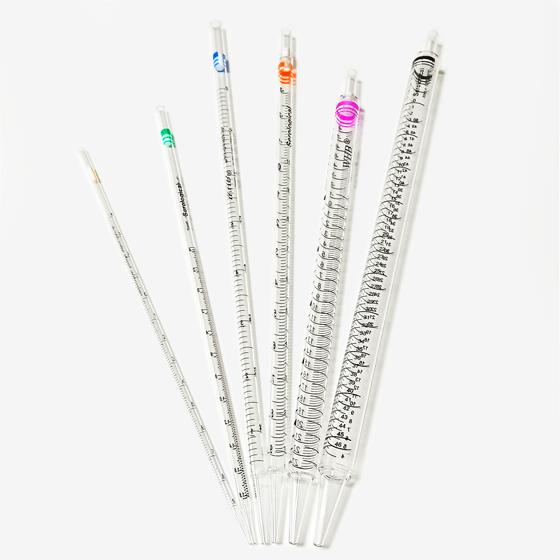 FREE
SHIPPING
100% MONEY
BACK GUARANTEE
ONLINE
SUPPORT 24/7
Product Introduction
Our serological pipettes are made of high-quality general purpose polystyrene and gamma sterilized. Meticulous manufacturing process guarantees accuracy in your pipetting experience. Brand new design allows for great compatibility with most pipets. Filter barrier prevents sample overflowing and protects your pipette. It is recommended for cell culture, bacteriology, clinical and scientific use. Four sizes are available: 5mL, 10mL, 25mL, and 50mL.
Product Features
Gamma sterilized

Made of high-quality general purpose polystyrene.

Color-coded tube top for easy identification of different sizes.

Low retention rate enables high sampling accuracy of 

±2%.



Bidirectional graduations make sampling easier both ways.
Negative graduation is marked for additional liquid storage.
Filter barriers to prevent overflowing and protect sampling.
DNase-free, RNase-free, endotoxin-free.
When can I expect my order to ship?
Most orders are filled and shipped within 2-3 business days from the time they are received.
Our standard shipping usually take 2-5 days.
We also provide express shippping for time-sensitive deliveries. 
Email contact@biofargo.com if you have any requirements.