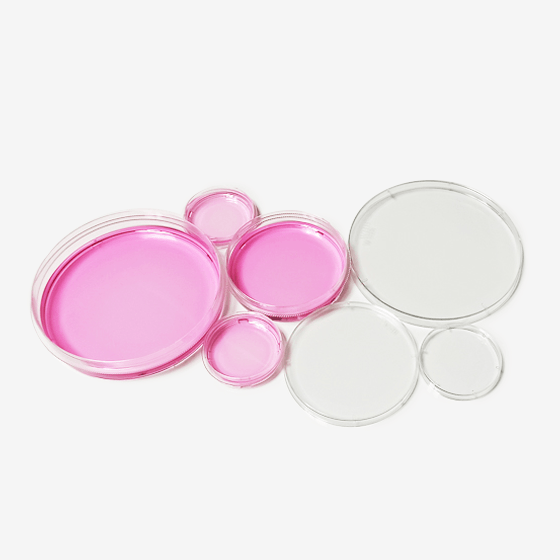 FREE
SHIPPING
100% MONEY
BACK GUARANTEE
ONLINE
SUPPORT 24/7
Product Information
Each dish is gamma sterilized and TC treated with clearly marked quadrants for quick identification. High transparency, flat bottom, and evenness in thickness make quantitative analysis much easier. Each dish also features improved structural design, reinforced bottom and lids, and increased and adsorption. Grip ring design helps you handle the dish with ease of mind, even while stacked.
Key Features
Clearly marked quadrants for quick identification

Crystal clear, even in thickness, flat bottom, making quantitative analysis easier

Improved structural design with reinforced bottom and lids, improved flatness, and increased adsorption

TC treated
Gear ring surface design with improved grippablity
Specialized lid to promote ventilation

Easily stackable
Gamma sterilized, RNase-free, DNase-free
Product Material
Polystyrene, Gamma sterilized
When can I expect my order to ship?
Most orders are filled and shipped within 2-3 business days from the time they are received.
Our standard shipping usually take 2-5 days.
We also provide express shippping for time-sensitive deliveries. 
Email contact@biofargo.com if you have any requirements.