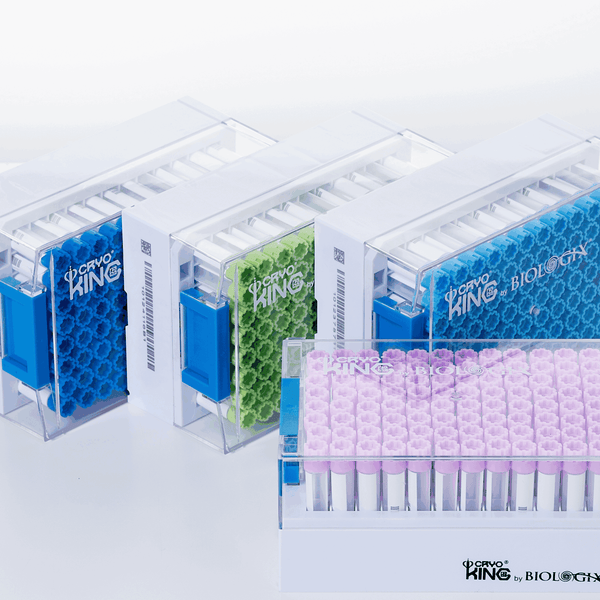 FREE
SHIPPING
100% MONEY
BACK GUARANTEE
ONLINE
SUPPORT 24/7
Vials: Made of medical grade polypropylene, 2-Color injection molding technique.
Four codes on one vial: Bottom: Laser etched 2D code and human-readable codes; Side: Laser etched 1D barcode and human-readable codes.
Racks: Side: Laser etched 1D barcode, 2D code, and human-readable codes; Bottom:
2D code. Pre-set alphanumeric marks
for sample identification. It can be used with the CKS-1301 CryoKING scanner to manage samples.
100,000-grade clean room enables safe vials.
Gamma radiation sterilized; DNase & RNase free, endotoxin free, foreign DNA free.
Stable from -196??C to 121??C, can be stored in vapor phase liquid nitrogen.
Compatible with Micronic cappers & decappers and sample management system.
When can I expect my order to ship?
Most orders are filled and shipped within 2-3 business days from the time they are received.
Our standard shipping usually take 2-5 days.
We also provide express shippping for time-sensitive deliveries. 
Email contact@biofargo.com if you have any requirements.